E-commerce businesses use a variety of ways to grow their traffic i.e. new visitors, as well as engage with their existing traffic i.e. the folks who have already visited your website. These include exploring various communication channels – email, social media, SMS, push notifications (both websites and apps); it also involves employing these channels in different kinds of campaigns to reach and engage users.
Website retargeting is a form of online advertising businesses use to recapture potential customers who did not take a predefined action, which marketers commonly refer to as a "conversion," during their visit to a website.
Retargeted ads can be placed far and wide on the internet. Past visitors may see retargeted ads while browsing the web, watching videos, or catching up on social media. Unlike traditional online ads, retargeted ads are only presented to potential customers who have either visited your website or are a contact in your database.
There are two main approaches to retargeting: pixel based and list based. Here is a brief overview of how each approach works:
Pixel Based Retargeting
Pixel based retargeting is powered by browser cookie technology. To get started, you will need to add a small, unobtrusive piece of code—sometimes referred to as a pixel—on your website. The code is invisible to users and should minimally affect site performance.
Each time a new visitor comes to your website, the code embeds a cookie into the visitor's browser. This cookie stores the site visit, but typically does not record personally identifiable information (i.e., name, address, email, etc.).
When the visitor leaves your site, the cookie will anonymously track future web activity. If the visitor is part of one of your retargeting campaigns, they will see ads for your business on other web properties they visit.
List Based Retargeting
Listed based targeting is typically used on social media platforms and allows you to retarget people in your business database. The advantage is that your ads can be highly customized, given your knowledge of the contact. However, there are some inherent challenges with this method.
A key issue is the low match rates between B2B contact lists and social platforms. While disappointing, it's not surprising; B2B contact lists typically include business email addresses while most people use personal email addresses for their social media accounts. List based retargeting also depends on organizations to manually groom and re-upload the list regularly.
Why Is Retargeting Effective?
Broadly speaking, only about 2% of traffic converts after an initial visit to a website. Retargeting can be a cost-effective way to re-engage the unconverted 98%. Retargeting stats reinforce that it makes good business sense to funnel marketing resources toward people who have have some level of interest in your company, or in the products and services you sell.
Compared to people who haven't previously interacted with your company, retargeted web visitors are three times more likely to click on your ad, and are 70% more likely to convert.
In addition to boosting conversions, retargeting is an effective tool for building and sustaining brand awareness during the longer buying cycles prevalent in the B2B space.
While retargeting and remarketing share a common objective, the strategy used to re-engage prospects is different. While retargeting typically relies on targeted web ads, remarketing usually uses email—or more traditionally, a printed direct mail piece. Like list based retargeting, remarketing requires a user list with contact data prior to implementing a campaign.
Web push notifications are notifications that can be sent to a user via desktop web and mobile web. These are alert style messages that slide in at the top or bottom right hand corner of a desktop screen, depending on the operating system, or appear on a mobile device in a manner nearly identical to push notifications delivered from apps. Web push notifications are delivered on a user's desktop or mobile screen anytime they have their browser open — regardless of whether or not the user is on the website.
All that's required to send web push notifications is a website that has web push code installed in it. This means that brands that don't have apps can leverage many of the benefits of push notifications (real-time, personalized, in-the-moment communications) even if they don't have an app.
Identifying Your Target Audience
While every unconverted web visitor is a candidate for retargeting, it may not make sense to invest financial resources into every unconverted visitor. Instead, companies can focus on the key audience segments that best align with business goals and have indicated an intent to purchase.
One way to target specific segments is to tie retargeting campaigns to specific pages. An obvious choice in ecommerce would be to retarget web visitors who abandon their cart before completing the transaction. Another example might be a landing page with an ebook which prospects typically download when they enter the consideration phase. Both the checkout page and the ebook landing page could be set as triggers to launch a retargeting campaign whenever a potential customer visits that page but leaves before converting.
Another way to target key prospects is with a customer targeting profile based on specific characteristics and traits. This profile is generally based on data from third-party aggregators.
Website Retargeting Objectives
Retargeting objectives or goals typically focus on clicks, conversions, and/or return on investment. Examples include:
Re-Engaging with a Previously Visited Webpage
The retargeting campaign directs users back to a page they previously visited.
Here's a few use case examples brands might send to communicate with opted in web visitors:
Welcome new users with an offer ("Our welcome gift to you — enjoy 10% off your first order!")
Deliver curated picks to retarget users based on behavior (Winter is coming. 5 coats to keep you covered.)
Abandoned cart notifications ("Your items are waiting — don't miss them!")
Recommendations based on a user's behavior or preferences ("3 Little black dresses, hand-picked for you.")
Upsell opportunities to encourage additional conversion ("Spend $5 more, get free shipping.")
Price drop on a favorited or wishlisted product ("Don't miss out — a fave top of yours is now on sale.")
Re-Engaging Visitors with Related Content
Retargeting ads can be designed to direct visitors to a different page with better information related to the subject that originally piqued their interest. These related content pages often include a strong call to action (i.e. download a resource, schedule a demo) and allow companies to discover additional information about prospects who may be ready to buy.
Traffic + Conversion = Success. The concept is easy enough to understand, but achieving it is another story. Only 2% of traffic converts in an initial visit. To convert the other 98% you have three options: retargeting ads, remarketing emails, and web push notifications. Web push is the most effective and affordable way to get visitors back to your site. Here's why…
1. Highest Click-Through Rates
Website visitors who are remarketed are 70% more likely to convert. However, the click-through rates are incredibly low — the average CTR is 0.7% for retargeted ads and 1.5% for marketing emails.  Web push has the highest CTRs. Many companies report web push click-through rates exceeding 18%.
2. Fewer Abandoned Carts
Retargeted ads can surprise customers and create a creepy experience. This, combined with ad blockers, make retargeting less effective when it comes to driving reengagement. When a visitor abandons her cart, you can't rely on retargeted ads on other websites to bring her back.
Web push notifications are a nimble, effective, and customer-friendly solution. They're engaging, clearly visible, and easy to opt-in and opt-out of. OneSignal makes it easy to trigger push notifications when visitors abandon carts.
3. Easier than Email Messages
Before you can send an email, you need to convince your website visitor to enter his/her email address. The majority of visitors will leave without completing this task. Subscribing to push notifications is an easier call to action.
Furthermore, email open rates are in decline. They get lost in our ever-growing inboxes; Gmail filters them to promotions tabs; many are lost completely to spam folders or bounce due to user error. Web push messages are more likely to be seen by visitors.
4. Better ROI
Retargeting ads via Google costs $0.25-$0.60 per click. Email marketing services typically charge per email subscriber — these services get expensive fast. For reference, if you were to send emails to 30,000 subscribers, you'd have to pay Mailchimp $2,700 or Constant Contact $3,780.*
Web push saves you money over retargeting and email. You can set up web push notifications for up to 30,000 subscribers with OneSignal's free plan. Paid plans start at $99/month to send unlimited monthly messages. You get the ability to segment users, set triggers for automated messages, personalize messages, A/B test — you can even include images and emojis in your messages. Read more about how to set up web push on WebTargetedTraffic to unlock this crucial new customer messaging channel.
* Costs calculated for an annual plan
Real-time Native Push Notification Ads traffic is available!
We highly recommend our new Analytics real targeted Traffic  for our clients
Try our QUALITY advertising websites traffic!

There are a number of self-service advertising platforms that allow you to get your message in front of a new audience in unique new ways.
Web Targeted Traffic is a trusted company world wide and is a legit website that sells targeted traffic.. They deliver targeted high quality real website traffic. That is why more than 75% of our clients are returning clients who already used our service in the past and believe on their quality and professional service.
Whether you are a well-known company or sole online business, Web Targeted Traffic is the most budget friendly way to reach your desired audience, get leads, boost sales, found new customers and generate brand awareness.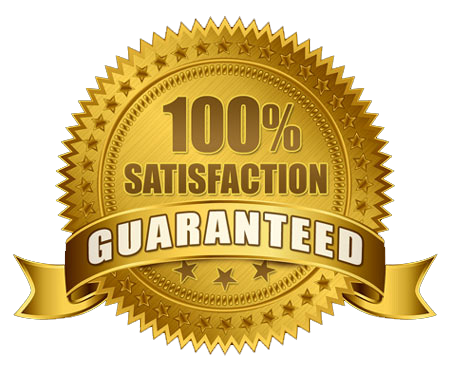 They deliver millions of targeted traffic on daily basis to our clients websites. Thousands of happy clients already. There packages are tailored-fit to any business to ensure that specific target audience are reached.
This traffic is of the highest quality and will add great exposure to your website and brand.
So what are you waiting for? Choose your traffic package today and let us boost your business by sending thousands of real, unique visitors to your website.
Buy targeted traffic that converts. Increase your website traffic today with our range of affordable traffic services. Get targeted website traffic today!