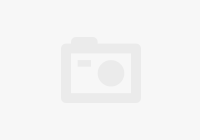 User choice
Targeted Social Media Traffic – Business Package
Add to wishlist
Added to wishlist
Removed from wishlist
0
Add to compare
The service we deliver consists of only real visitors targeted to your web page. We promise to deliver only genuine, quality traffic hits, backed by a 100% satisfaction guarantee. Remember it's not just any traffic you need – it must be targeted.
We send you people who are actually interested in your product or service. This type of marketing is far more profitable to you and your visitors are far more likely to purchase from you, because they are pre qualified by looking for your category of business or product.
Your website will only be displayed to visitors you target and our client dashboard grants you full control over your advertising campaigns.
Targeted Social Media Traffic - BUSINESS Package
10
PROS:
5,000 Targeted Visitors
100% Real Human Visitors
Unique IP Address
Google AdSense Safe
Keyword & Niche Targeted
Country Targeted Visitors
Full Page Advertisement
Extreme Targeting Options
Targeted Social Media Traffic is one of the most effective way to increase your website traffic quickly.  Our Targeted Social Media Traffic is Adsense safe, fully trackable on Google Analytics and has shown very low bounce rates.
Social Media Traffic is so great for brands, their reputation and online presence.
Many businesses believe SEO is the trick to securing website traffic, but the methodology for optimizing your keywords seems to change often, and a first-page ranking today can quickly fall to a second- or third-page placement tomorrow if you don't keep up with the competition.
To drive traffic to their website/blog/business should be turning their attention to social media — a veritable gold mine of website traffic leads for a company.

We have direct access to millions of visitors daily thanks to our large publisher network. When you buy traffic for your website on our network we serve your page directly to these visitors using selective targeting. Our network includes webmasters, social media influencers, mobile app developers, tier two search engines, local ISPs and domain registrars. ONLY real visitors to your website referred from a mix of social media websites including Facebook, Google, Instagram, Pinterest, and Twitter!
Simply enter your advertising details into our order form on the right and our platform will handle the rest! Your account and campaign will be created and sent directly to your inbox. Your advertising campaign will then be placed into a queue to be reviewed and approved by our account managers.
Your website will only be displayed to visitors you target and our client dashboard grants you full control over your advertising campaigns.
BuyTargetedTrafficThatConverts.com (BTTTC) offers targeted traffic to Social Networking Sites. With as low as $24 for 2,000 to our best-seller $149 for 10,000 targeted traffic, you will never have to problem with your viewers ever again. That's real targeted traffic, with real sales and real clicks and views for your website.
Buying website traffic has never been easier, get started today!
Buy Targeted Traffic That Converts - Real Human Website Traffic
Reviewed By:
Review Date
Reviewed Item
BuyTargetedTrafficThatConverts.com
Author Rating
5





User Reviews
Only logged in customers who have purchased this product may leave a review.
Compare with other Packages

Targeted Social Media Traffic – Business Package